Active Family Sessions
Active families activity programme
Free
Overview
Active Families is a new programme aiming to get families more physically active together through fun and convenient activities in the community. The project is funded by Sport England through National Lottery money and is delivered in Cambridgeshire and Peterborough. 
Active Families includes:
Free term time facilitated activity sessions taking place in Peterborough, with activities ranging from multi-sports to Bootcamps. 
During school holidays there will be a number of roadshows to take place where families can find out more information on local family based provision, and take part in activities
A free to use treasure hunt app 'Wildgoose' is available, which is accessible on tablets and smartphones where families can access physical activity treasure hunt challenges - see below our live treasure hunts
Support and advice to help your family become more active. 
Get involved in the 'Wildgoose' treasure hunts, hurry end 29 March:
Bretton Park
General Knowledge
Start point: Next to the water park
QR Code: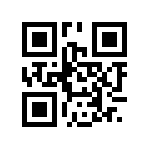 Game Code:
349940807915
Central Park
General Knowledge
Start point: Next to play area 
QR Code: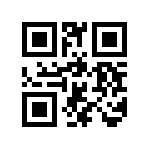 Game Code:
993559378548
Hampton
Disney & super heroes
Start Point: Hampton Leisure Centre 
QR Code:
Game Code:
542394691250
Active Family Sessions
Active families activity programme
Free
Location:

Location

Session:

Session

Day:

Day

Time:

Time

Location:

Gladstone Connect Community Centre

Session:

Mums and daughters Pilates

Day:

Monday

Time:

4 - 5pm

Location:

Cross Keys community Centre Tyesdale

Session:

Family Multi-sport

Day:

Tuesday

Time:

3.30 - 4.30pm

Location:

Cross Keys community Centre Tyesdale

Session:

Family Multi-sport

Day:

Tuesday

Time:

5 - 6pm
You may also like
Rollers
Werrington Leisure Centre, Bushfield Leisure Centre
Every Saturday & selected Sundays
£4.00 per person
Find out more
Junior multi sports
Various times available
£4 per person
Book now